Jam Theatre Voices
zondag 26 mei 2019 15:00-16:00 uur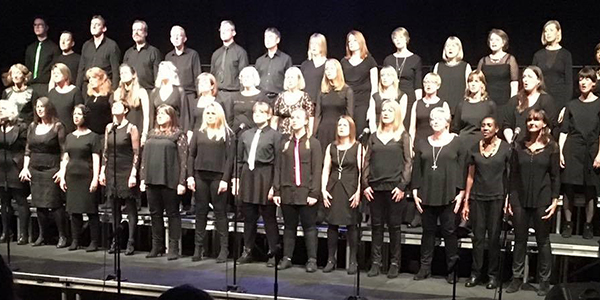 Gratis concert door het Jam Theatre Voices (UK) onder leiding van Jo Noel-Hartley.
Op het programma: Love Train, Ain't No Mountain High Enough, Highs and Lows, Bring Him Home (Les Miserables), Rolling in the Deep, Reach Out, Does Your Mother Know, Fallin Slowly, Never Enough (The Greatest Showman) en meer.
Jam Theatre
Jam Theatre Company was formed in 2005 by Jo Noel-Hartley and Mark Hartley. Both had worked in the music and theatre industry professionally and had now come to amalgamate their knowledge and experience to form Jam Theatre.
Jam's creative staff are all working professionals in the industry offering the best training and passion for the arts possible.
www.jamtheatre.co.uk
Music Director – Jo Noel-Hartley
Jo Noel-Hartley started her creative life at the young age of 3 as a prodigy musician at the Sydney Conservatorium of Music. Jo has worked professionally in the music and entertainment industry for over 30 years, working on TV shows such as BBC series Fame Academy, Comic Relief does Fame Academy, German Pop Idol, Big Brother, Little Britain, BBC's The One and Only, and Terry Gilliam's film starring Heath Ledger & Johnny Depp, The Imaginarium of Dr Parnassus. During her career as a composer, musician and singing coach she has worked with artists including Sting, M People, Damage, Shania Twain, Lionel Ritchie, Lemar, Spice Girls, Mel B, and currently trains and directs individual West End singers. As a composer/writer Jo has written 16 musicals, and has published works with Faber Music, Bloomsbury Press and Samuel French; had her first West End show performed in 2011, and her musical 'Dream Street' has been performed Off Broadway. She is currently Artistic Director of Jam Theatre Company in Marlow, Buckinghamshire, where she also develops careers for up and coming performers.