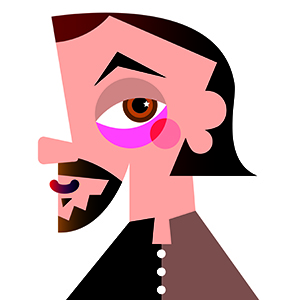 Biografie
Carlo Diaz' (1994) work variously explores the physicality of historical, rudimentary, and simplified instruments and the relationship between music, history, body, and place. He often considers the rhetoric of historical musical cultures as a way of highlighting our continual relationship to the past.
His music has been performed in Chicago, Los Angeles, Pavia, and Amsterdam in co-operation with Ensemble Linea, wild Up, the Los Angeles Philharmonic Orchestra's National Composers Intensive, the highSCORE New Music Festival, Make Music Chicago, the Bienen School of Music, the Amsterdam Conservatorium, Studio 22 Productions, and Continental Players.
He is currently pursuing a Master of Music in Composition at the Amsterdam Conservatorium, where he studies with Wim Henderickx and Willem Jeths. This year he will have premieres by Juho Myllyla at Splendor, Amsterdam. His research at the Amsterdam Conservatorium will consider the relationship between the historically informed performance movement and contemporary culture, composition, and interpretation through the formation of an ensemble of historical and contemporary instruments.
In June 2016, Carlo Diaz completed his Bachelor of Music in composition and interdisciplinary arts at Northwestern University, where his primary teachers were Jay Alan Yim, Hans Thomalla, and Juan Campoverde. He has participated in master classes with Esa-Pekka Salonen and Christopher Theofanidis. In autumn 2014, he spent a semester studying visual cultures and composition with Patricia Alessandrini at Goldsmiths College, University of London, and in summer 2015 returned to the U.K. to conduct historical musicology research at the British Library and the London Metropolitan Archives regarding the Jew's harp in early modern England.